Treasure Map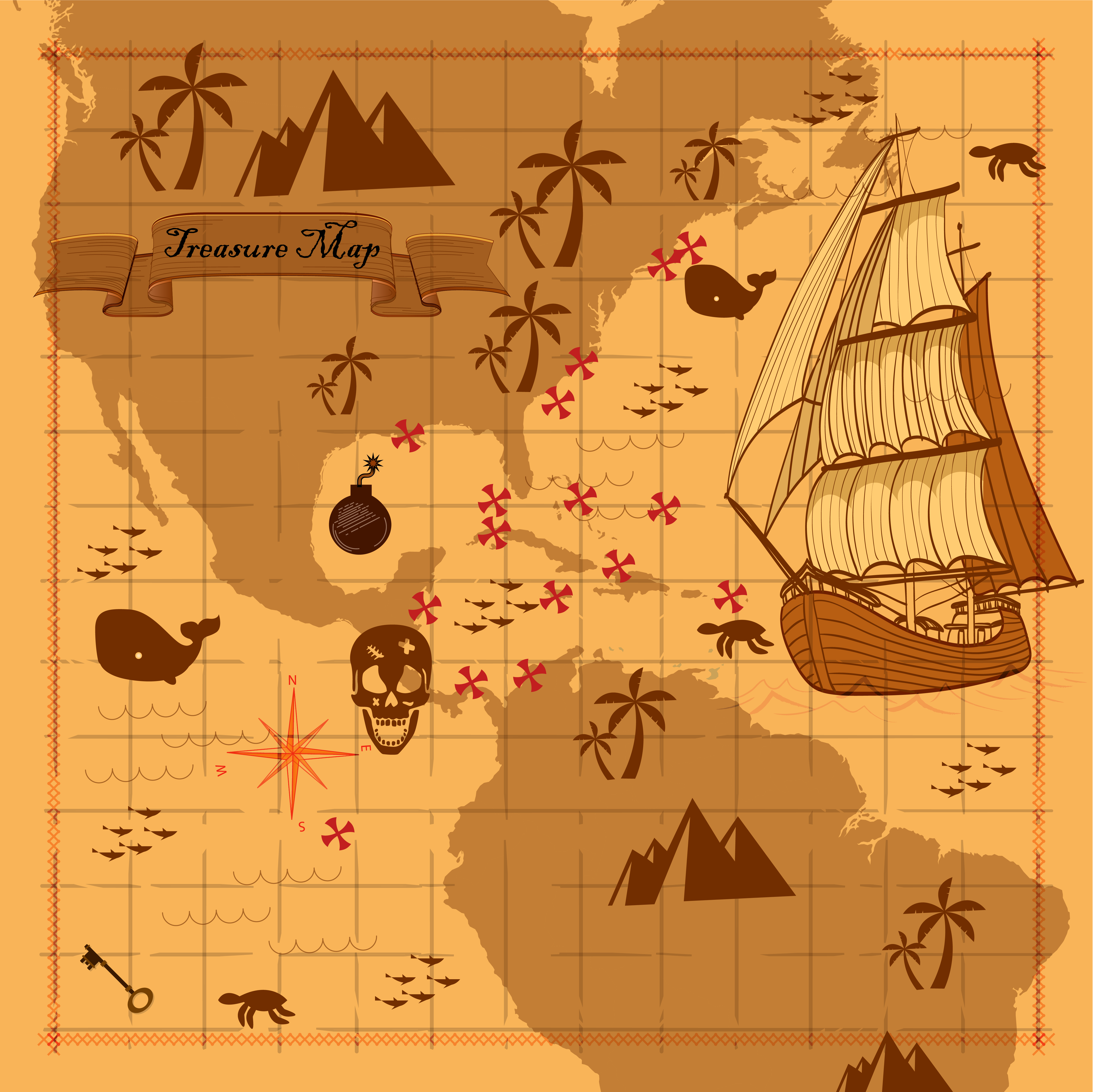 ---
X Marks the Spot
There are 16 spots on the map that are marked. Your job is to figure out where those X's are plotted and visit those places. Each place comes with its own challenges, once you face them head-on, you will surely find treasure there.
Along the way you will be accompanied by Jim Hawkins and have many run-ins with pirates, including the notorious Long John Silver. They know the value of that there treasure map and the treasures it is hiding.
Collect as many treasures as you can and escape the pirates before it is too late.
Each challenge you complete will earn you a coin.
Adults & Teens will earn metal coins, around 51-61 coins possible.
Tweens will earn plastic silver coins, around 46 coins possible.
Kids and Little Ones will earn plastic gold coins, around 46 coins possible.

Save up your coins and use them to buy prizes at the library.
But don't wait too long, or the prizes you really want might be gone.
You can also purchase drawing entries with your coins.

---
Hidden Treasures are Abound at the Library
Treasures are hidden around the library for you to use to fill up your empty treasure chest. Once your treasure chest is full and you have found all 26 and entered their secret codes, you will earn 10 bonus coins!
---
Missing Pieces of Eight
There are eight pieces of eight that have gone missing. If you can find them all, you will earn 10 bonus coins! These pieces of eight are all hiding at places around Payson. In order for you to find them, you may have to sharpen up your pirate knowledge, because a riddle must be solved to find the secret code.
Please only take one card from each business per family so there are plenty to go around.

This is where you can go to find the pieces of eight:
- Forget Me Not
- Robert Marsh Cars
- Payson Market
- B & M Garage
- Apple Valley Vision
- Payson City Center
- Parris RV
- Eli's

---
Oceans of Possibilities Programs and Events
This summer we will have many programs going on at the Library and Memorial Park. Join us when you can. If you attend and enter the secret code for 6 events, you will earn a bonus 10 coins!
-Beach Babies
-Stories & Songs of the Sea
-Friends & Family Events
-Interactive Family Movie Nights
-Cantos y Cuentos (Spanish Storytime)

Check the Events tab to see what programs are going on.